Have you ever wanted a sticker or a shirt to say a specific thing but can't find it anywhere for a reasonable price? Well look no further. Vinyl Disorder has everything and the best part is they will put whatever you want on it. Here is some info straight from their page.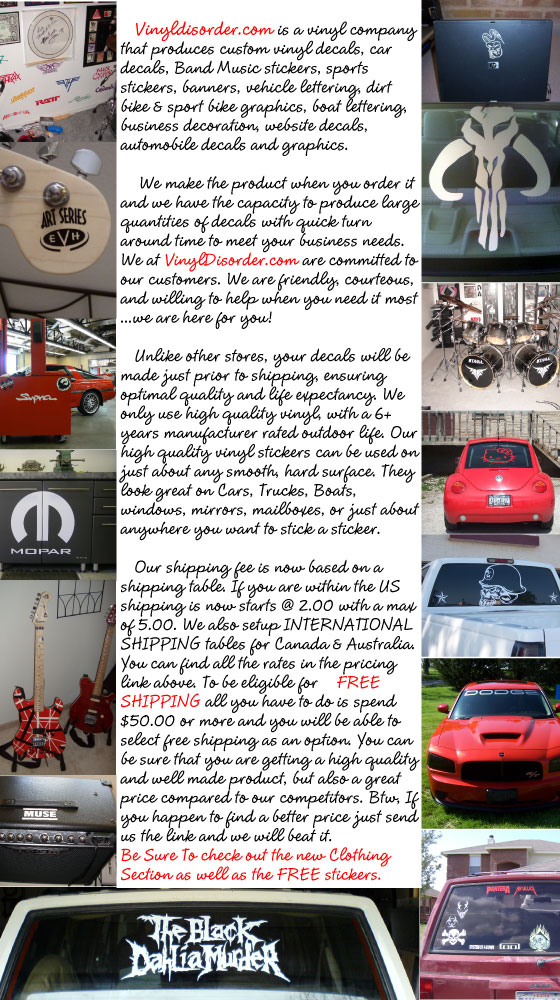 I just recently got a car decal from them. A few years ago I lost my grandfather who was my whole world. Now I have a Rememberance Sticker on my car. Everytime I look in the rearview mirror I can remember him. They are absolutely amazing and I got exactly what I wanted. I highly recommend that you atleast go to their page and if you don't see anything that you absolutely love I will be amazed.
This is the sticker I got from them. It is in loving memory of my sweet Grandfather. If you would like one you can go to
http://www.vinyldisorder.com/ilmfullcolorroundrectangletemp.html#.UaOlS5ybUcI
to view everything they have.
To view more of my blogs you can go to
www.facebook.com/msknowitallsavingsandreviews
to view more.